About Me
My experience was gained in global and other large City institutions (primarily asset management and investment banking) over many years in London, prior to which I was a regional manager for a retail bank in Australia.
With a solid background in highly disciplined environments such as Operations, Compliance and Client Communications – and subsequently contracting as a business analyst (risk/governance) and interim manager (third party Fund Accounting) – I've gained valuable exposure to diverse products, processes and … people!
I have the maturity, tact and diplomacy to quickly gain the trust and confidence of those I deal with as your representative.
Confidentiality, integrity and fair play form the cornerstones of my service and I expect these qualities to be reciprocated in any business relationship.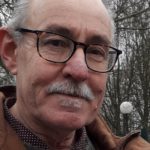 Roy Robart
[View my LinkedIn profile and recommendations using the 'in' button at the bottom of this page]